Scam Alert: Do not share your personal information with outside groups
**Please inform your members that they may be targets of a scam asking them to quit our union – if they receive emails, direct mail, phone calls or home visits from unknown parties seeking their personal and work information they should not respond.
Learn more at https://cseany.org/scam-alert.
Brown, Bello address 113th Annual Delegates Meeting's general session
113th Annual Delegates Meeting attendees met in a general session on Tuesday morning.
Our union's Statewide Veterans Committee kicked off the session with the presentation of the colors and leading the Pledge of Allegiance. CSEA Convention Committee Chair Kathy Rodriguez welcomed attendees to the meeting, and The Rev. Mark E. Blue delivered the invocation.
Attendees heard remarks from CSEA President Mary E. Sullivan, Buffalo Mayor Byron Brown and Monroe County Executive Adam Bello.
CSEA Empire State University Local President Deborah Staulters was also presented with our union's Danny Donohue Leadership Award for the State Division. Attendees participated in workshops Tuesday afternoon.
See images from Tuesday's ADM afternoon workshops
See images from Tuesday's ADM general session
See images from Monday's ADM sessions
From left to right, Buffalo Mayor Byron Brown, CSEA President Mary E. Sullivan and Monroe County Executive Adam Bello pose during our union's 113th Annual Delegates Meeting's general session on Tuesday, October 3.
Join UAW Members in their Fight for Fairness!
We have learned from the AFL-CIO that UAW workers at the Chrysler Parts Depot in Tappan, NY have joined their union family in striking for a fair contract.
It is incredibly important for us to show our solidarity with our fellow union members who have made the very difficult choice to go on strike for what they know they deserve. We must demonstrate they have the full support of the entire labor movement. When one union is strengthened, we ALL become stronger.
Please make every effort to join the picket line running 24 hours a day, 7 days a week at:
Chrysler Parts Depot
500 NY-303
Tappan, NY 10983
LEAD program applications now available
The Leadership Education and Development Program (LEAD) helps prepare our leaders with the skills needed to build and strengthen the labor movement. This intensive program includes participatory and educational sessions on team building, labor history, the economy, immigration, diversity, public speaking, ethics, and strategic planning.
Please click on the link to download, complete and print the application
.
Send completed application to: CSEA Education and Training Department, 143 Washington Avenue, Albany, NY 12210, Attn: LEAD Program 2023-2024. Applications must be postmarked no later than
Oct. 13, 2023
.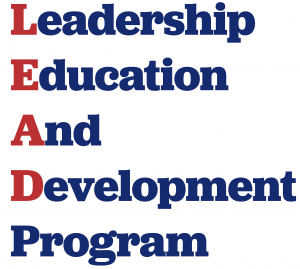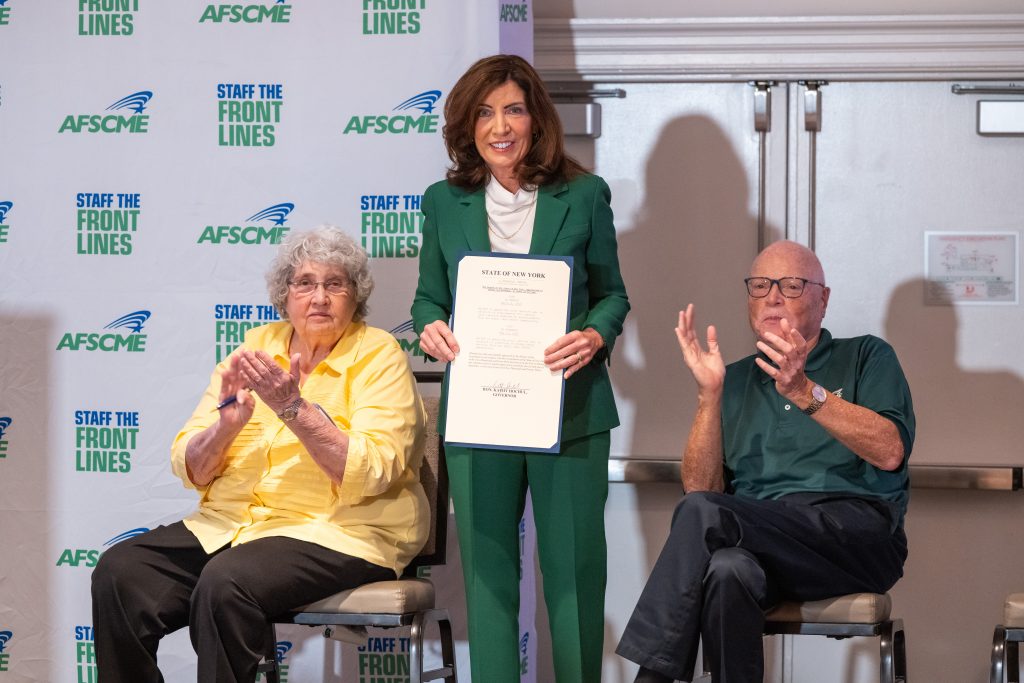 From left to right, CSEA President Mary E. Sullivan, Gov. Kathy Hochul and AFSCME International President Lee Saunders celebrate the governor's signing of the civil service announcements law. (Photo by Gov. Kathy Hochul's office.)
Governor signs school workplace violence prevention bill
Gov. Kathy Hochul signed into law Wednesday a bill requiring public schools and BOCES to develop and implement workplace violence prevention programs.
The legislation, along with already-required school safety plans, will better help public school employees prevent and address potential workplace violence. The law goes into effect on Jan. 4, 2024.
Download flyer and learn more
Visit our union's Legislative Action Center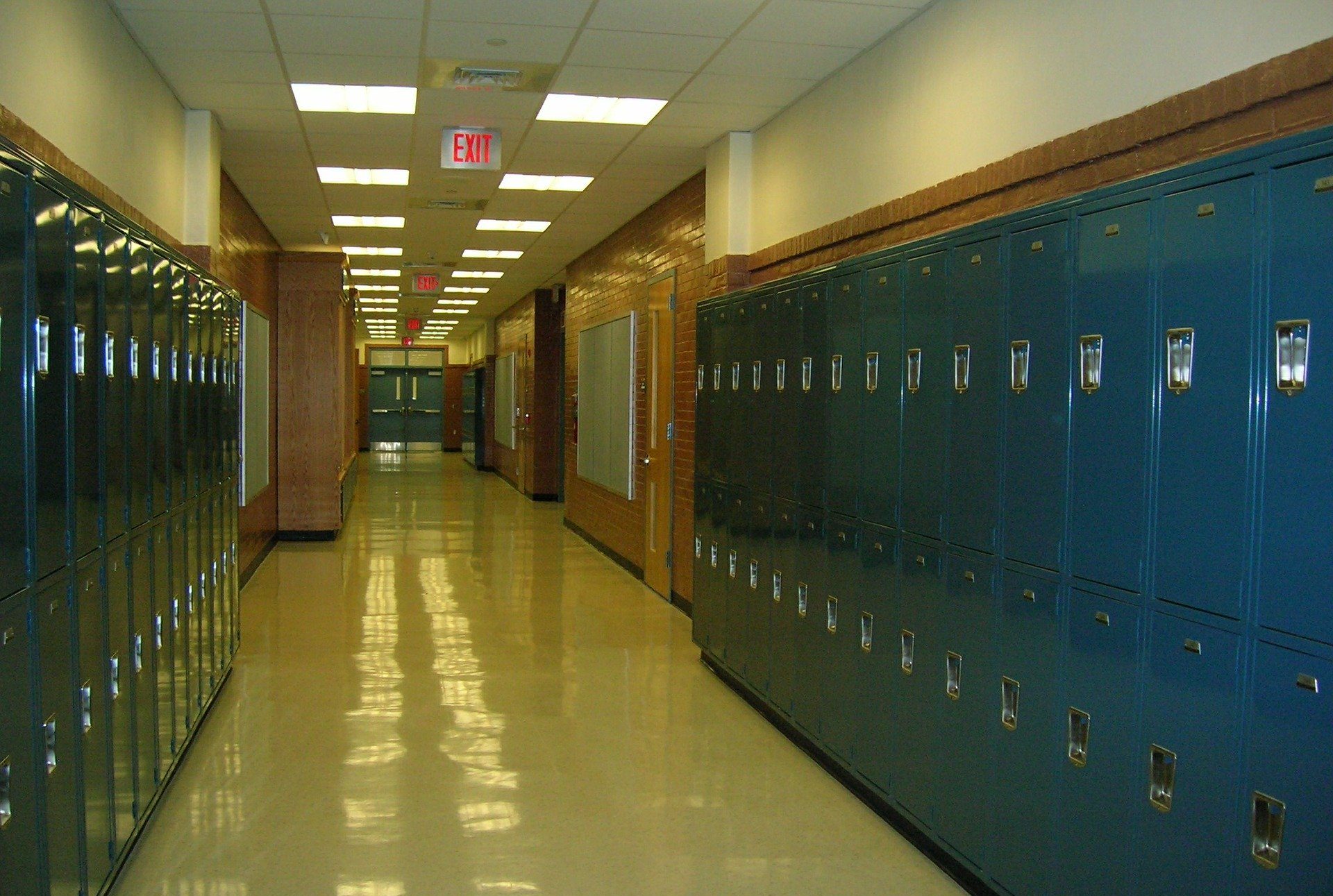 A special message from CSEA President Mary E. Sullivan
Click on the video at right to watch a special Labor Day message from President Sullivan.
Apply NOW for WDI Child Care Scholarship Program
The Workforce Development Institute (WDI) launched child care scholarships to help working families with the high cost of child care in the Capital District and Western New York.
The average monthly scholarship is $1,000 per child, paid directly to child care providers for full-time care.
Eligibility guidelines apply. Scholarships are open to any resident of Albany, Schenectady, Rensselaer, Saratoga, Monroe and Erie counties working 10 hours or more or is in an education of training program under the maximum eligible income.
CSEA members and families are urged to apply now! This program will go fast. It is open to the public and will end when funding runs out.
Visit WDINY.org/childcare to get an application and complete the prescreen. For questions, email scholarship@wdiny.org.
Download flyer to learn more about the program and eligibility guidelines.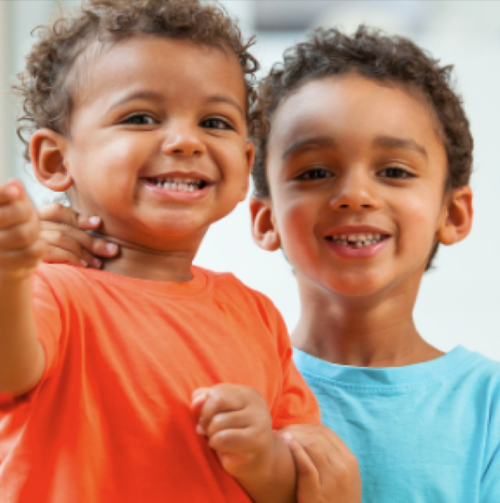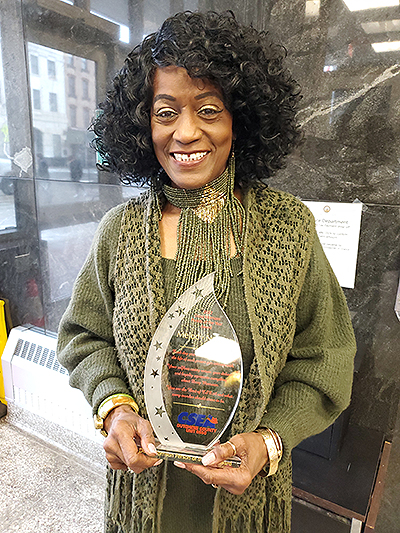 AFSCME honors Dutchess County Unit member Melody Newton
AFSCME, CSEA's international union, recently honored Dutchess County Unit member Melody Newton with its Never Quit Service Award, which recognizes public workers who go above and beyond to improve their communities.
Newton, a greeter in a county building who is known for her cheerful demeanor and positive attitude, was honored earlier this year by the Dutchess County Unit with its first Doug Morrison Person of the Year Award, given to a member who exemplifies many qualities of the longtime CSEA labor relations specialist, who passed away in 2021.
Read more about Newton's Never Quit Award
Read more from The Work Force
Test your knowledge!
Knowledge is power, and it pays off! Join the fun with our weekly union quiz on the MyCSEA app! First-time winners not only get bragging rights but a FREE exclusive CSEA t-shirt! Download the MyCSEA app today and put your mind to the test!
Learn more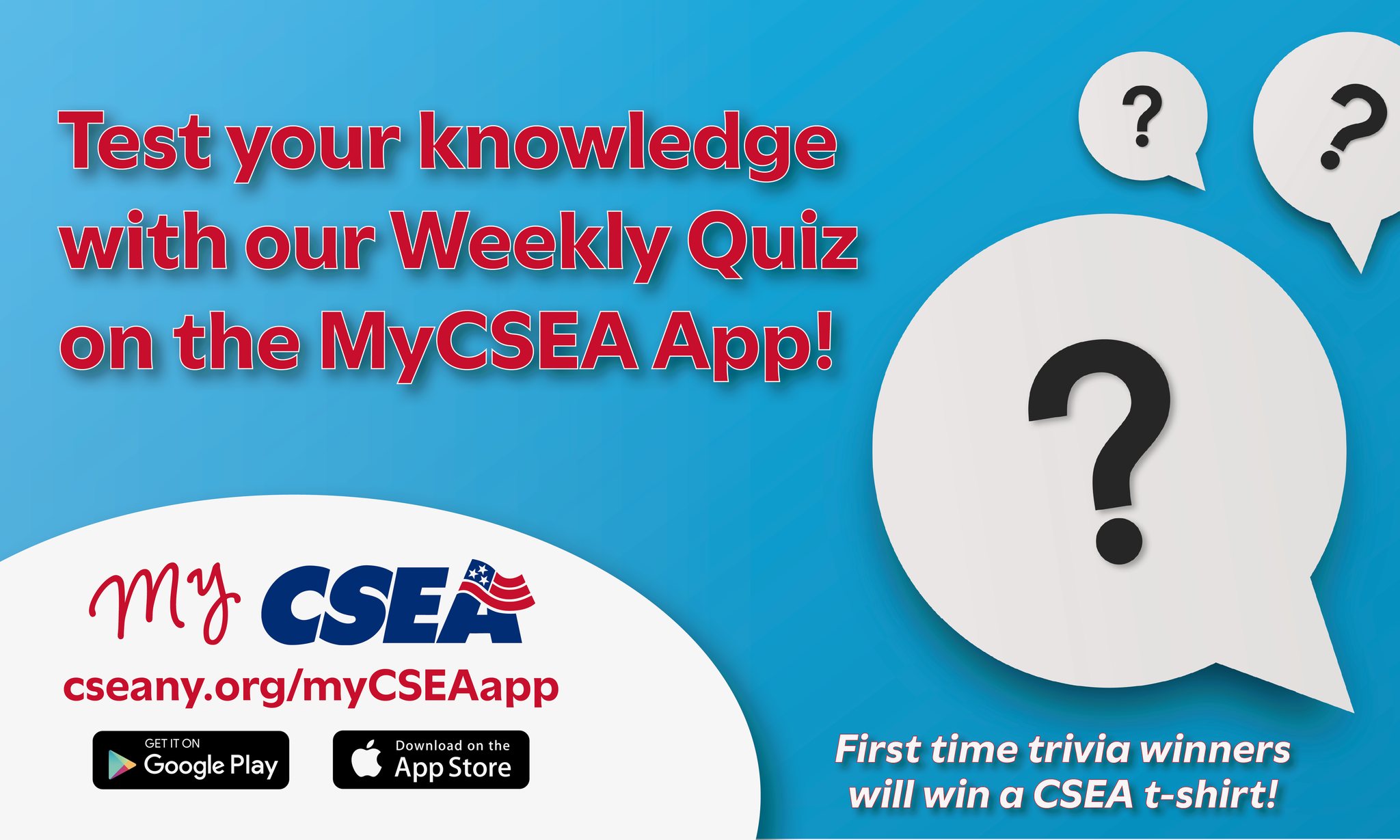 State civil service exam fees waived
After a strong lobbying effort by CSEA, the state Department of Civil Service will begin waiving fees for all state civil service examinations as of July 1. This new law aims to increase the number of New Yorkers who take civil service exams and expand the pool of potential applicants to residents who may not be able to afford the exam fee. These fees will be waived until Dec. 31, 2025. Local governments are also authorized to waive civil service exam fees but are not required to do so.
Learn more
CSEA Public Service Spotlight
For CSEA's next Public Service Spotlight, we're hearing from CSEA Nassau University Medical Center Unit Executive Vice President Shakira Settles, who speaks about her role as a mentor to new CSEA members and the overall benefit of union membership.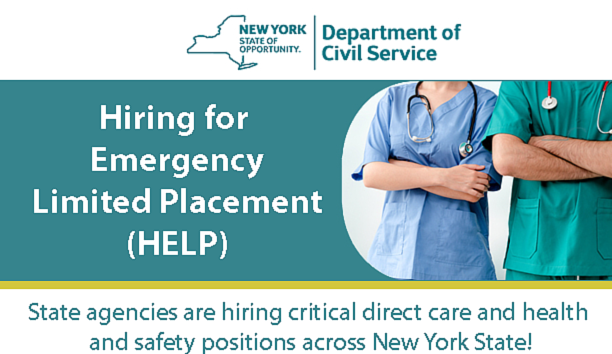 State agencies hiring critical direct care, health and safety positions
The New York State Department of Civil Service's Hiring for Emergency Limited Placement (H.E.L.P.) Program temporarily suspends the civil service exam requirement for more than 100 job titles at agencies across the state.
Learn more and apply
CSEA Public Service Spotlight
First in a series of CSEA Public Service Spotlights to run throughout the state, is Dean Ellis, Vice President of our union's SUNY Albany Local. Dean takes pride in his work as part of the University at Albany campus community and excels in efforts to promote the value of our union.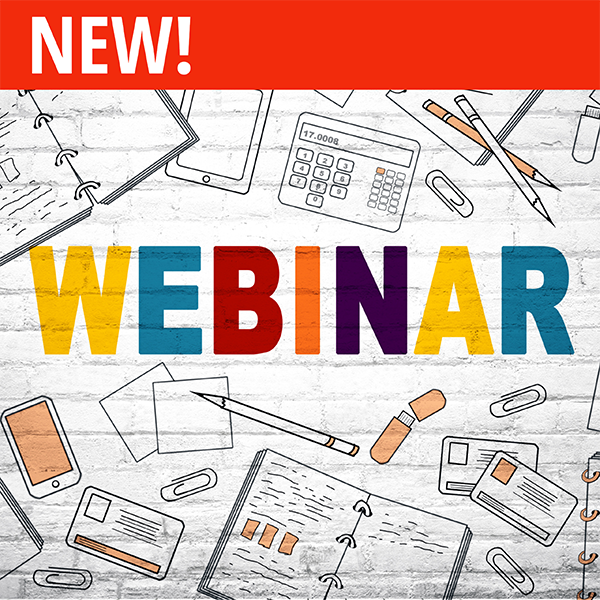 New webinar available
CSEA has a brand-new webinar available for activists interested in our governance process, How to properly write and submit proposed resolutions or amendments to CSEA's Constitution & By-Laws. It will prepare viewers to properly write proposed resolutions and/or amendments to CSEA's governing documents that, if approved, may be voted on at our Annual Delegates Meeting this October.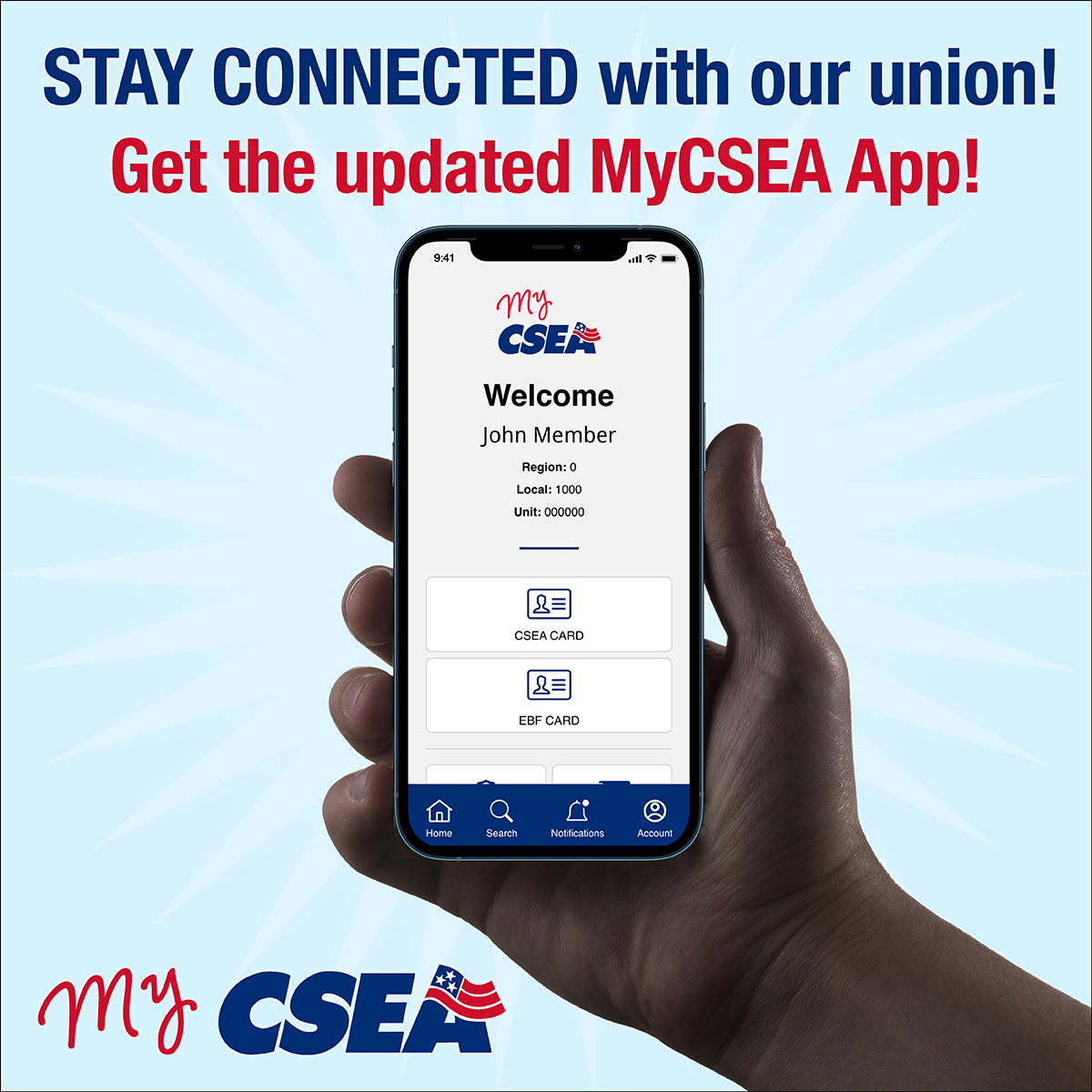 Download the Updated My CSEA smartphone app!
We've just launched a completely updated version of our popular My CSEA smartphone app, available for both Apple and Android devices, which keeps you even more connected to our union and provides important information about your representation and benefits. It's all just a touch away!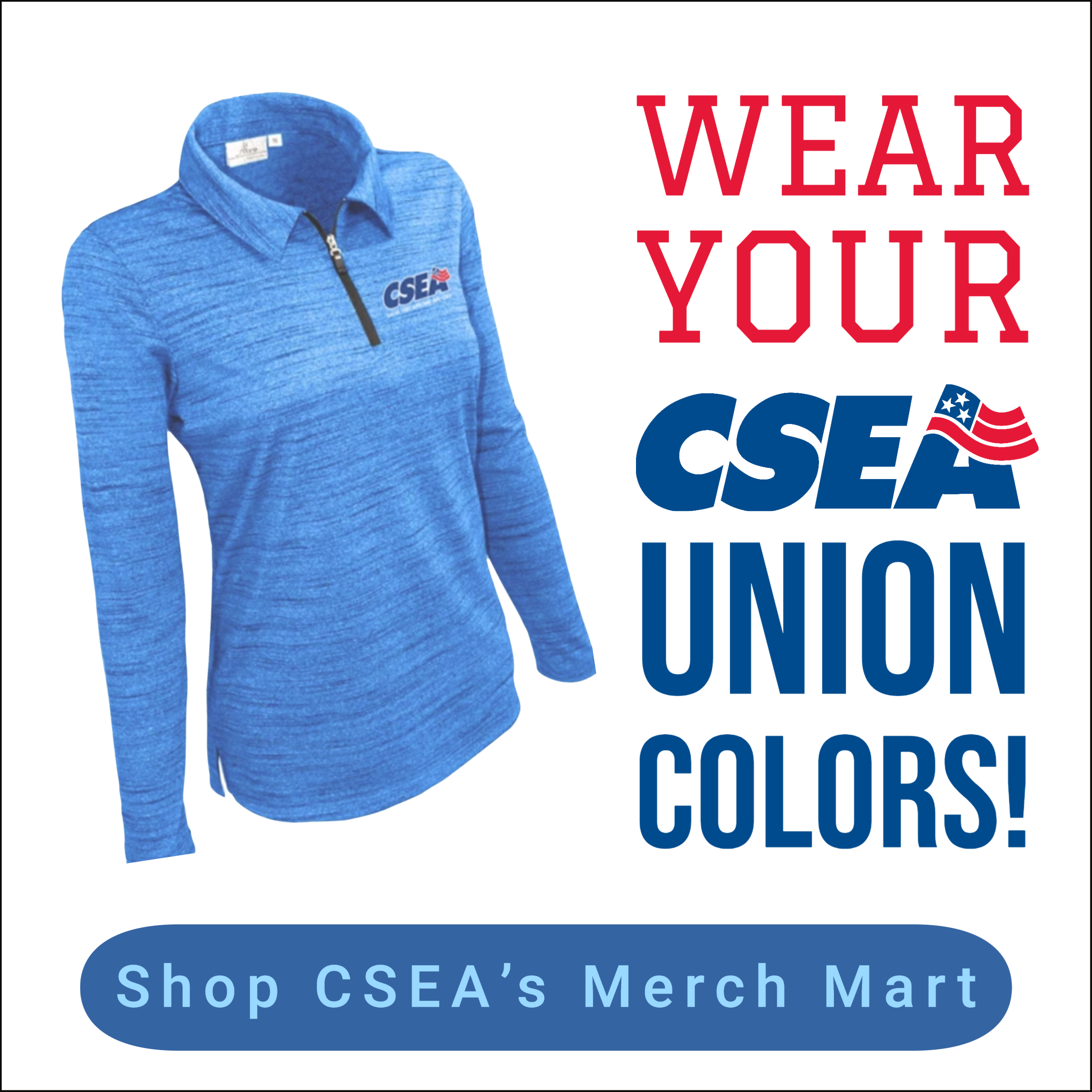 Show OFF your union pride WITH A CSEA SHIRT!
Visit CSEA's Merch Mart today to purchase shirts and hats bearing the CSEA logo which are union-made in the USA and offered through our partner Ethix Merch.
Order today and wear them with pride and show off your union colors!
Featured union news around our Regions